Why i hate Chichester signs is because no one takes care of them.

Take some modern examples. This bus stop map. Dreadful condition and right outside the cathedral. What makes it worse is that it lists services that stopped running 5 years ago,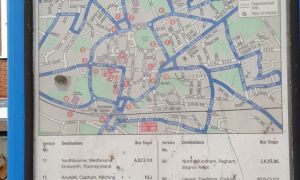 If you want to get information, don't follow this sign that's hasn't shown the correct location for 5 years since the Novium opened.