Chichester showcase protected c19 cycle lane is being built to go from the railway station to the Hospital. Despite the route it is taking is not the most direct route, nor is it the favoured route, nor one that people would consider taking. The council have decided that with their share of the Covid funding they would build this route.

So far they have apparently only done the College Lane/Oaklands/New Park road end but already people can see its failed in its job.

They are using flexible wands as lane markers, but either someone in the council is a shareholder in the wand company or there was a sale on. They have used so many you cant see the wood for the trees.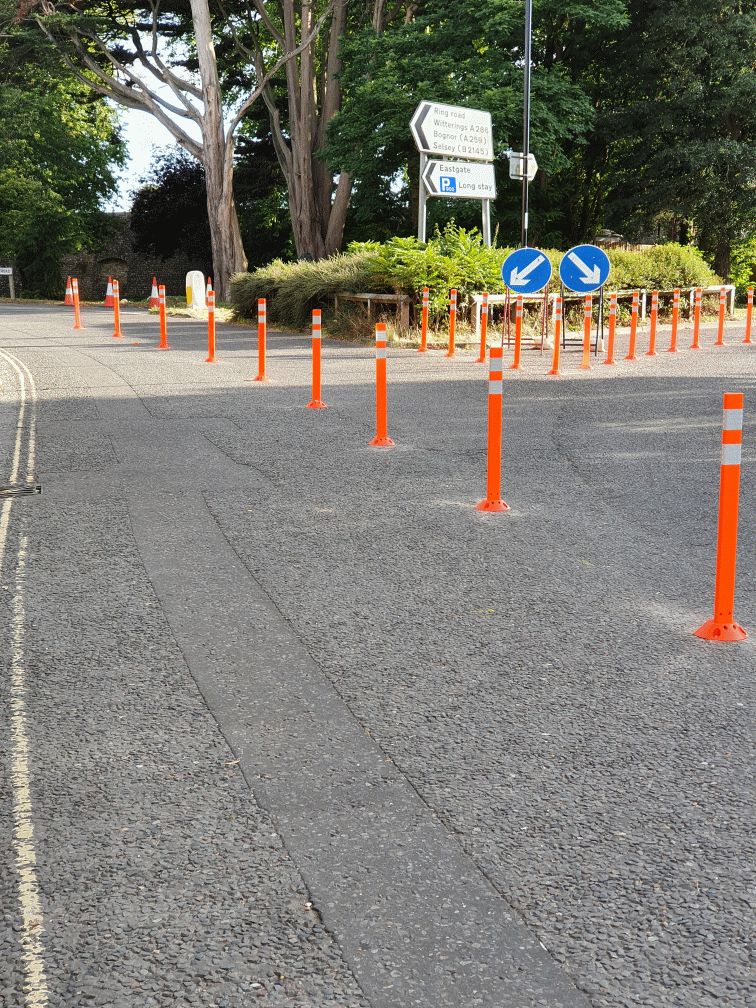 Visually while driving the wands blur into each other as they make the previous 2 lane roundabout a single lane.